Pinnacle CDC dba Durham T.R.Y. is a non-profit 501 (c) (3) organization founded in 2003
REQUEST A PRESENTATION here

Drug Free Communities Support Program Grantee
ONDCP has announced $7.9 million in new Drug-Free Communities Support Program (DFC) grants to 60 communities and 6 new DFC Mentoring grants across the country. These grants provide community coalitions needed support to prevent and reduce youth substance use.Try address alcohol, tobacco, marijuana and prescription drugs.
Drug Free Community Support Program 2012 - 2017
North Carolina Prevent Underage Drinking 2016
Durham Alcohol Beverage Commission 2016
MSI HIV SA Prevention - NCCU 2016-2019
Division of Community Health/NPCC Chronic Pain Initiative 2015-2016
Durham Civitan The Exchange Club
Pinnacle CDC dba Together for Resilient Youth (TRY) is a non-profit 501 (c) (3) organization founded in 2003. TRY's Policies and Procedures comply with federal and state requirements. TRY prevents substance abuse among youth and overtime adults by reducing community risk factors through advocacy, education, mobilization and action.
Together for Resilient Youth (TRY) is a Drug Free Community Support Program grantee (DFC) in year 4 of the award. DFC grantee coalitions must be established community-based youth substance use prevention groups capable of effecting community- level change.
What is a coalition? A coalition is defined as a community-based formal arrangement for cooperation and collaboration among groups or sectors of a community in which each group retains its identity, but all agree to work together toward a common goal of building a safe, healthy, and drug-free community. TRY is a mature coalition led by Wanda Boone, founder and Executive Director as the change facilitator.
About the Executive Director: Wanda Boone is the Champion of Change Facilitator. She has engaged almost all formal and informal leaders with a large segment of youth and parents to be involved in the advancement of prevention activities. Wanda is a member of influential national, statewide and local committees that will further advance the goals of TRY's comprehensive prevention action plan to reduce the outcomes of drug use and misuse that can be linked to crime, school suspensions, health, mental health, addiction, suicide attempts and accidental overdoses. She is a Co-founder of the East Durham Children's Initiative, Member of the Governor's Task Force on Substance Use and Gangs, a Co-Chair on the Mayor's Poverty Reduction Initiative Public Safety and Health Subcommittees, Member of the Durham Crime Cabinet, Agency member of the Misdemeanor Diversion Program, Chair of the Health Committee of the Durham Committee on the Affairs of Black People, Member of the City-Wide PAC, Vice Chair, Northeast Central Durham Leadership Council, Member of the Duke Population Health Improvement Leadership Advisory Board; Member School Advisory Group for the Duke Integrated Pediatric Mental Health Collaborative; Member Community Anti-Drug Coalitions of America and NC Health Disparities Workgroup.
Surgeon General's Recognition: The Office of the US Surgeon General stated his appreciation for TRY, "for bringing the National Prevention Strategy priorities to life in [your] community. [Your] organization has built a large grassroots coalition with engaged stakeholders from a variety of sectors which is quite impressive". TRY is a spotlight member of the National Institute on Drug Abuse National Drug Facts Week Initiative.
CULTURAL COMPETENCE IS KEY: Cultural Diversity, Built Community, Health Disparities

BOARD OF DIRECTORS, ADVISORY BOARD AND MEMBERS
The Board of Directors
Chair: Terence Maloney, Special Education Educator
Secretary: Joshua Ladd
Treasurer: Darnell Greene, Masters Criminal Justice
Executive Director
Wanda Boone, T.R.Y. Founder Doctoral Candidate
Representative Office of the White House Faith and Community Partnerships for NC
Governor's Task Force on Substance Use, Education and Gangs
Co-Founder, East Durham Children's Initiative
Chair African American Improvement Project
Vice Chair, Northeast Central Durham Leadership Council
Duke Population Health Improvement Leadership Advisory Board,
School Advisory Group for the Duke Integrated Pediatric Mental Health Collaborative
Community Anti-Drug Coalitions of America
NC Talk it Out! Initiative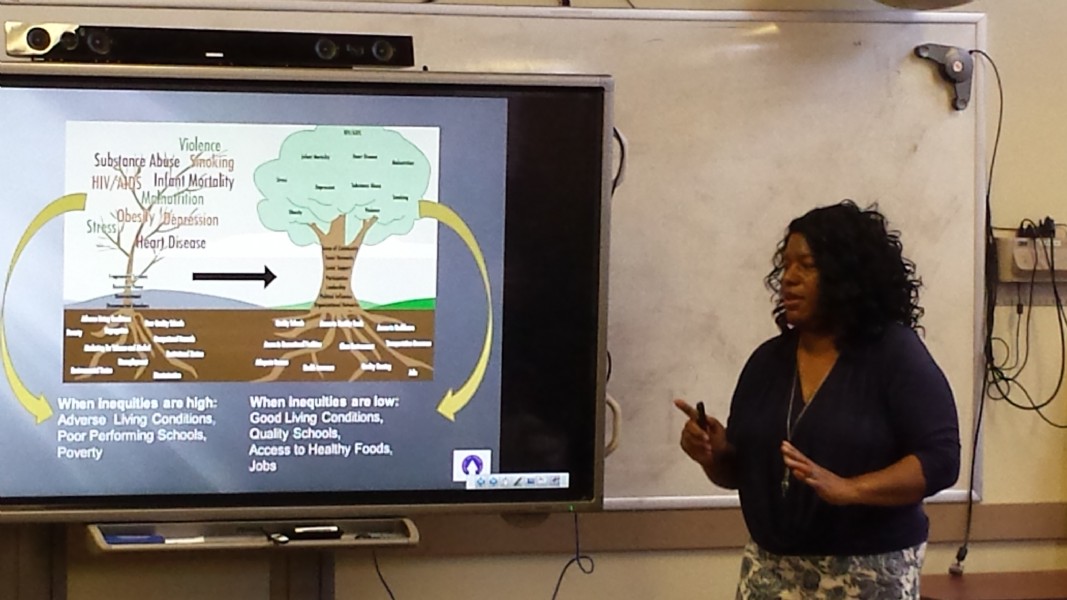 Advisory Board
L'Tanya Gilchrist, Community Health Worker, Dept. of Health District 1
Nancy Kneepkens, District 2 Facilitator, Data Specialist MI
Mindy Solie, District 3 Member, Realtor
Harold Chestnut District 4 & City-Wide, Retired Businessman
Coalition Members
William "Bill" Bell, Mayor
Steve Schewel, City Council
Ellen Reckhow, County Commissioner
Wendy Jacobs, County Commissioner
Mike Andrews, Sheriff, Durham County
Pastor C. Earl Boone, Alcohol Drug Council of NC
Spencer Bradford, DCIA
John & Marlene Williams, Nora Whitehead, Hilda Coppedge, Stacy Russell - Parents
Keith Dos Rios, Director Holton Career & Resource Center
Alonzo B. Burch, Interdenominational Ministerial Alliance
Howard Clement III, Durham City Council, Retired
Carol Calloway, Community Advocate
Minnie Forte-Brown, Durham Public Schools Board Vice Chair
Mina Forte-Ferguson, DPS PBIS
Elizabeth Gifford, Duke Center for Child and Family Policy
Eric Ireland, Deputy Director Health Dept
Katrina McCoy, TV Editor
Gloria & Ernie Mills, Durham Rescue Mission
Dr. Evelyn Schmidt, Retired
Cindy Haynes, Duke Chronic Pain Initiative
Pamela Taylor, Durham Public Schools
Hazeline Umstead, District 3 & Lyon Park
Meredith Weinstein, Juvenile Justice Institute, NCCU
Ann Oshel, Alliance Behavioral Health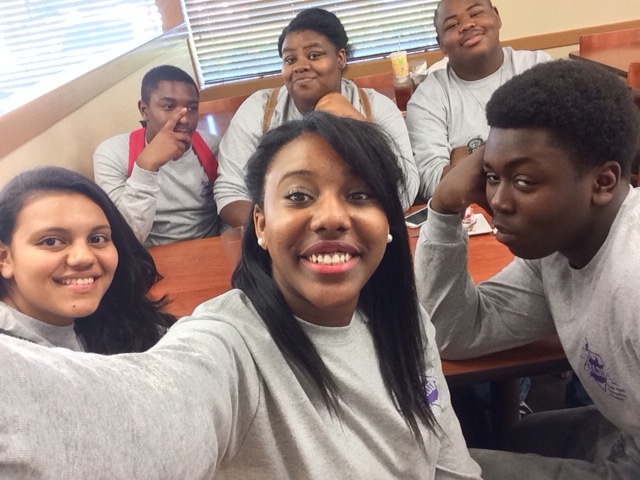 Bands Against Destructive Decisions B.A.D.D. Leaders
Diamond Estes
Richard Jefferson
Angie Mejia
Ogechi Onuigbo
Saraya Ashley
Shi'Chia Cook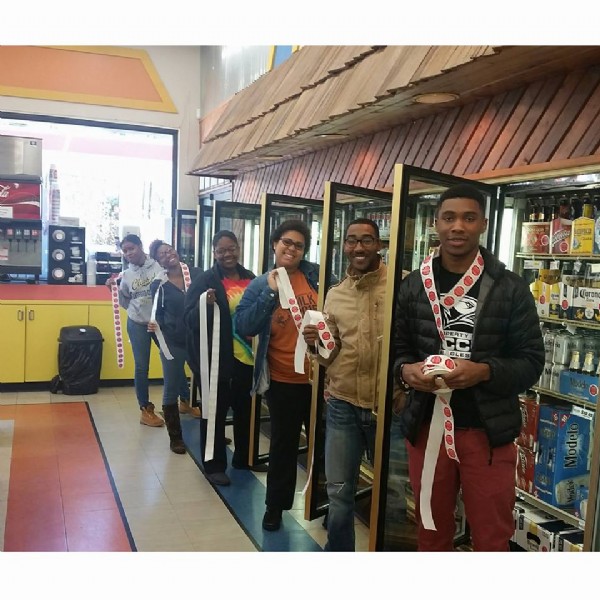 College T.R.Y. Coordinator
Angie Mejia
Jayleen Dawson
Chuk Okereke
MEMBER SCHOOLS AND COUNTIES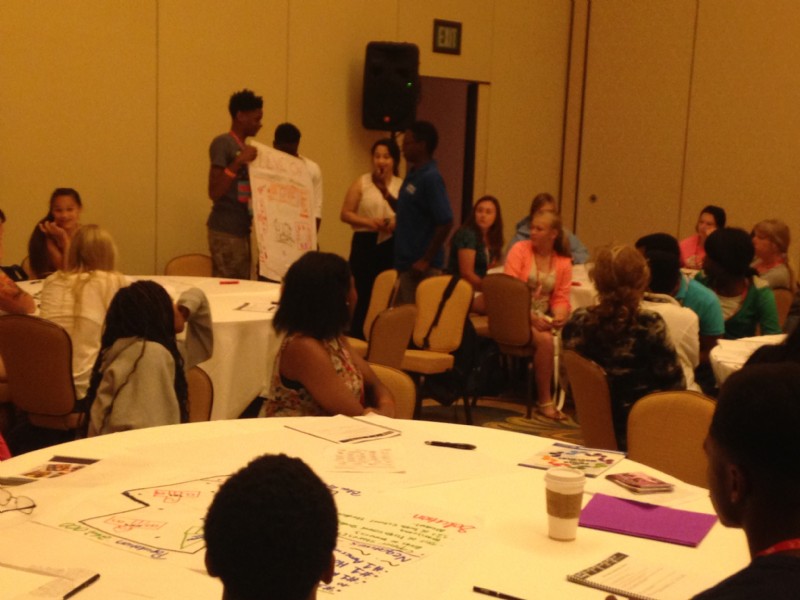 The School for Creative Studies
Josephine Dobbs Clement Early College
Durham School of the Arts
Durham Community BADD
Wake County Community BADD
Cumberland County Community BADD
Action for Reaction in Maple Grove, Minnesota
San Bernadino High School, California
Newport News, Virginia